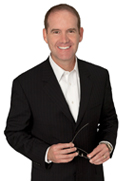 Brent Hall
Chief Executive Officer
As the CEO of Pinnacle, Brent Hall is primarily responsible for the long-term development and profitability of the company. This function is performed through the establishment of overall corporate goals and focusing on the strategic direction of the company.
Prior to starting Pinnacle in January 2000, Brent was the Vice President of Sales and Marketing for T&W Financial, a position which he held from January 1999 to January 2000. Prior to that, he was Vice President of Mergers and Acquisitions for First Sierra Financial, Inc. from May 1997 until January 1999, where he was responsible for the acquisition and assimilation of more than 14 leasing companies. Brent was the Vice President of Administration for Heritage Credit Services, Inc. where he was responsible for all daily operations including finance and accounting. He was with the company from August 1990 until its acquisition/IPO by First Sierra Financial, Inc. in May 1997.
Brent received his Bachelor of Arts from University of California in 1990. As the current President of the National Equipment Finance Association (NEFA), Brent is also a Certified Lease Professional (CLP) and a past board member of the CLP Foundation.
Toll Free: 800.566.1993 x 5601
Direct: 253.284.5601
Email: bhall@pinnaclecap.com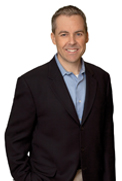 Skip Wehner
Chief Operating Officer
Skip Wehner joined Pinnacle Capital in 2011 when 5280 Financial was acquired by Pinnacle and is responsible for the company's sales, credit and operations. Skip graduated from the University of Colorado, Boulder and immediately started his career in commercial lending working at First Concord Acceptance Corporation in a marketing position.
Over the past 20 years, Skip has held various positions at a multitude of financial service companies (big and small) including Credit Analyst, Marketing Director, VP Sales and SVP of Operations where he oversaw Credit, Collections, Customer Service, and Funding of Granite Financial. Most recently, Skip owned and operated 5280 Financial, a small leasing company based in Colorado focused on vendor partner programs and several industry niches where the following brands were established: Specialty Coffee Finance, Brewery Finance, and Bowling Center Finance.
Skip has been actively involved with NEFA (National Equipment Finance Association) for most of his professional career including a 2 year commitment as a Director on the association's Board.
Toll Free: 800.566.1993 x5624
Direct: 303.800.1061
Email: swehner@pinnaclecap.com
LinkedIn: Skip Wehner
Twitter: @BucksForBeans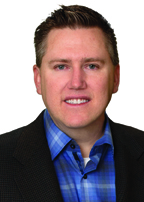 Dan Harris
Channel Manager
Dan has been part of the Pinnacle team since 2011. He has over twenty years of experience in equipment leasing. Dan, along with Skip and Rick Wehner, was a partner at 5280 Financial in Denver, Colorado and Numerica Capital Group. Prior to this, Dan worked as an account executive for both Genesis Commercial Capital and Balboa Capital in Southern California.
Dan graduated with a Bachelor's Degree in Business Finance from Northern Arizona University. He resides in Arizona with his wife and their three children. When Dan is not enjoying time with family and friends, he can be found enjoying one of his hobbies including, golf, tennis, and poker.
His knowledge and experience helps him provide competitive leasing programs and exceptional service to customers and vendors alike.
Toll Free: 800.566.1993 x5627
Direct: 303.800.1059
Email: danh@specialtycoffeefinance.com
LinkedIn: Dan Harris
Twitter: @equiplease