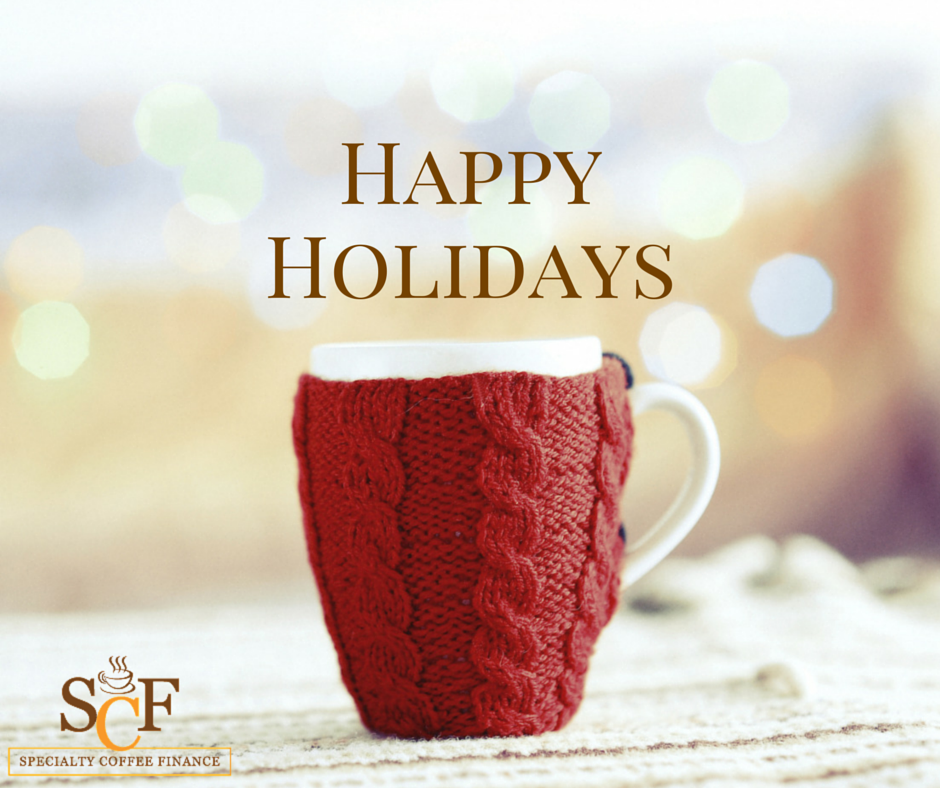 Happy Holidays from Specialty Coffee Finance! During this time of year we are especially thankful for our dedicated employees and those who have contributed to our success.
In observation of the Holidays, we will be closing our office on Thursday, December 25th and Friday, December 26th. We will reopen for normal business hours the following week and close again on Wednesday, December 31st, and Thursday, January 1st to allow our staff to spend time with their families.
As always, if you need assistance, please leave us a message or email and we will make every effort to accommodate your needs when we return.
Happy Holidays,
Specialty Coffee Finance