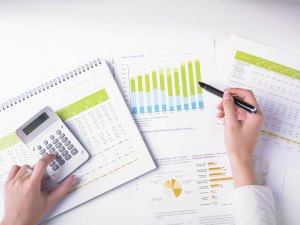 We have great news for those planning their 2015 budgets looking to grow their business and make 2015 a breakout year. According to the Annual 2015 Equipment Leasing & Finance U.S. Economic Outlook released on December 15, investment in equipment and software in the U.S. is expected to grow by 6% in 2015, driven by a steadily improving economy.
The report focuses on the $903 billion equipment leasing and finance industry and forecasts 2015 equipment investment and capital spending in the United States. The expected increase in spending is a window into the confidence businesses have in regards to growth in the coming year. The report evaluates the effects of various industry and external factors likely to affect growth over the next 12 months. The report will be updated quarterly throughout 2015 as well.
Highlights from the study include:
The U.S. economy is poised to have a breakout year in 2015, with growth expected to top 3%.  Key "bright spots" that bode well for above-average growth include a rapidly improving labor market, increased access to credit, lower oil prices and fiscal healing.  Meanwhile "wild cards" that could hinder growth include potential political gridlock, weakness in the global economy and geopolitical risks.
The steadily improving economy will likely drive solid equipment and software investment growth in 2015.  Continued improvement in the economy should gradually loosen credit constraints and increase credit demand as businesses and households gain more confidence in the economy.
Equipment and software investment increased 9.3% in Q3 of 2014 after expanding 9.6% in Q2.  Although these growth rates are unlikely to be sustained in the coming months, growth is expected to remain relatively strong at 6.0% in 2015.
If your business is ready to invest in equipment and you'd like to evaluate your equipment financing or leasing options, you can speak to a representative of Specialty Coffee Finance today by calling 253.284.5600 or on our toll free line at 800.566.1993.
**ELFA originally posted this information on their website as a digital press release, which you can find here. If you would like to download the full report from the Equipment Financing and Leasing Foundation, click here.