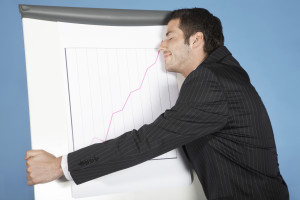 As we come off of Valentine's Day weekend, it surely isn't a secret that the month of February is dedicated to love. As the holiday wraps up, did you know that Americans will have spent upwards of $19 billion? That's a whole lot of chocolate. This is great news for an excelling economy, which also means that it is a great time to invest in your business.
Give Your Business Some Fresh, New Equipment
Now that we are well into the New Year, many business owners have launched new business initiatives and marketing goals. A popular way many business owners are planning to outperform 2014 is by investing in new equipment that will take their business to the next level. If you are considering investing in new or updated equipment this year, you may want to consider leasing. Leasing essential use equipment through Specialty Coffee Finance enables you to save capital and take advantage of tax deduction options that are available at the end of the fiscal year. Depending on the type of equipment you plan on acquiring, you may be able to take advantage of benefits such as increased efficiency, higher output, and lower energy costs.
Finding the Perfect Match
Finding the perfect match, especially around this time of year, is tough. You want a relationship built around trust and mutual respect, ultimately leading to a long-term relationship. When looking at various financing options in the marketplace, don't rush into a business relationship that might not work out in your favor. At Specialty Coffee Finance, we provide you with the flexibility and personal attention you deserve. We do the research on the product, then explain it to you with our signature service.
With love in the air this February, make sure to show your business some love too! If you are ready to explore the various options we can provide when it comes to financing new equipment or a technology upgrade, we are glad to help! You can get started by submitting an online lease application. It takes just a few minutes to complete, and we will provide you with a credit decision within 24 hours!